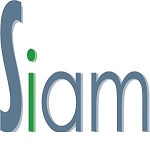 Siam MSDS software
Siam develops software with which suppliers of (potentially) hazardous chemical substances can easily produce material safety data sheets (MSDS or SDS) with labelling (Chemeter). SdSArea is a tool with which our relations automatically manage and distribute their safety data sheets.
Innovation as a starting point
From the start in 2007, Siam has been characterized by its innovative attitude and strength in software development. In addition, the company is distinguished by excellent support to companies involved in the development, production and supply of chemical raw materials and mixtures. Think for example of cleaning products, paints, varnishes, resins, textile dyes, rubber, animal feed, distributors, etc.
Distinctive features
With Siam safety data sheet software, chemical manufacturers can easily comply with the legal obligations when marketing their products internationally. This includes the production of safety data sheets (GHS, CLP), the labelling and transport of dangerous goods by road (ADR).
Partnership with leading players in the market
Thanks to our partnerships with leading institutes in the chemical industry we participate in regulatory development and adjustment for the benefit of all our customers.
Siam works with and for clients
Our 1000 -plus customers recognise us as the best solution and trust Chemeter to manage their safety data sheets designed for the most demanding markets: the European Union, Turkey, Russia, the United States, Korea, Canada, Japan and Australia, among others.

Excellent support: we make the difference
We are unique thanks to our continuous technical and customer-specific attention. Thanks to our maximum support efforts, we can minimize the time you need to produce safety data sheets.
Thanks to the very broad knowledge base of our specialists in the most diverse areas, we can respond efficiently and effectively to all your questions.
Software is constantly evolving
Partly as a result of constantly changing legislation, our software is also developing. This means that it seamlessly meets the needs you experience as a supplier of chemical products at all times. With our online training you will be continuously informed about new legislation and the extension of the functions and possibilities of our software.
We don't stop growing
With our international network of representatives and employees, we support our customers in more than 50 countries.

The community of Chemeter users is growing day by day and extends around the world. Our more than 1000 customers are our best calling card.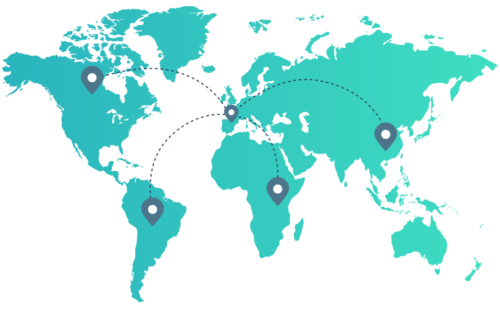 Siam India & UK is the official representative of the parent company in Spain for India and the United Kingdom.