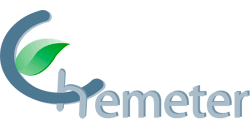 Chemeter
Chemeter is an innovative and distinctive software for material safety data sheets or MSDS. Specially developed for producers, importers, distributors and mixers of hazardous substances. Chemeter is based on a "smart" calculation system, which automatically creates MSDS documents (material safety data sheets).
These safety sheets:
Comply with the applicable legal provisions in the country where the end product enter the market, exactly at the time this happens.
Are written in the language of the country where the finished product is marketed.
Comply with country specific limits for workplace exposure.
Comply with the specific legislation mentioned in section 15.
Training and support
Clear instruction and training at the start, solid support during use.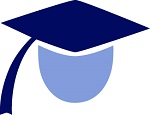 Chemeter is user friendly and intuitively designed. But we also offer you a flying start with clear instructions and an effective training. If you encounter any questions after this training period, you can always contact our departments, when you need technical/software support or chemical and/or legal assistance.
Global solution
User and price friendly Chemeter is one of the most frequently implemented MSDS software applications in the world.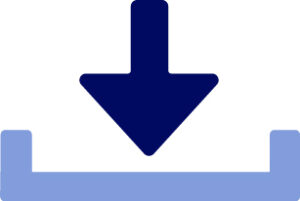 More than a thousand companies in, among them the European Union, Turkey, Russia, the United States, Korea, Canada, Japan and Australia (more than 50 countries!), are working to their full satisfaction with Chemeter software from Siam.
Perfect overview, complete control
Complete control over your MSDS needs.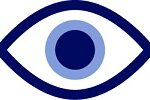 With Siam MSDS software, you are not only assured that your safety data sheets comply with the legislation of the country to which you are exporting, but you also have a continuous insight and overview regarding the management of your safety data sheets. Thus you are assured of full control of your system.
MSDS software management & distribution
When sending an MSDS, your customers will be automatically informed.

As a producer / exporter of dangerous goods, you are not only legally obliged to include MSDS documents with the products you export. You must also inform your relations when a(n updated) safety sheet is ready for them. With SDSArea you can also fully automate this process so that you no longer have to worry about it. With SdSArea, your customers will be automatically informed when a new MSDS is ready for them.
Material safety data sheets (MSDS)
Avoid sanctions by simply complying with legislation.

Chemeter generates safety data sheets based on an automatic calculation, complying with the laws of the country in which the product is sold and industry-specific regulations.
A safety data sheets must comply with:
Format according to specific regulations (section titles, correct legal terminology, etc.).
Official language of the country where the product is placed on the market.
Conforms to country exposure laws.
List of country specific legislation in section 15.
The correct generation of the safety data sheet (SDS) has become an inevitable necessity when it comes to satisfactorily and quickly complying with current regulations to avoid unnecessary sanctions.
Integration into your system
Use the power of Chemeter in your management system.

Siam MSDS software enables you to transfer your data or fully integrate them into your production system (no need to re-enter your product information).
With Chemeter you automatically and transparently include documentation (safety data sheets, labels, transport documents, etc.) in your production processes. The system also enables you to quickly and reliably transfer information (formulas, functions, etc.) from your management system to Chemeter (and vice versa).
Web services and XML: using the most reliable technology
Chemeter provides dynamic and reliable integration tailored to all systems, using communication standards and structured information transfer.
Importing from external data sources: integrate your data quickly!
Chemeter offers an intuitive wizard allowing you to easily and effortlessly import data from other sources (Excel, Access, ODBC, Microsoft SQL Server, Oracle, MySQL, DB2, etc.). It only takes you a few minutes to enter your data into Chemeter.
Command line: the most straightforward technology
Interaction with Chemeter using the command line.
ECM GT Químca
Logic Class
AS/400
Oracle
Expertis
Primavera
SAGE
Selenne
Microsoft Dynamics Nav (Navision)
Chemeter and the law
With Chemeter Siam is active worldwide in more than 50 foreign countries. These GHS compliant MSDSs are shown in the language of the target country and meet the legal requirements of that country.
This is possible thanks to the smart, automatic calculation system that the Siam specialists have developed especially for this application.
Always up to date
National and international regulations regarding the chemical industries are subject to constant change. To be able to offer an IT solution in that environment, Siam has also found an innovative solution to meet all requirements at every level and in every area – software, legal and chemical. The Chemeter software is regularly updated with legislative changes and new features to always meet our customers' needs.
Designing CLP and GHS labels in your own house style
Innovative and versatile
Chemeter offers an integrated label designer that allows you to quickly and easily design labels with information about your product. Of course entirely compliant with CLP and GHS regulations and designed in your own house style.
Compiling and checking labels
In daily practice the Chemeter label editor is not only used to print legally responsible labels. Many companies also use the tool to compile new labels and to check old ones.
Creating labels
Preparing your template design
Selecting the languages
Automatically creating the label
♦ Gluing
♦ Multi-sectoral additions
♦ Automotive and lubricants
♦ Rubber
♦ Paints
♦ Laboratories and the pharmaceutical industry
♦ Dyes and pigments
♦ Pesticides
♦ Biocides and fertilizers
♦ Textile and leather goods
♦ Varnishes and inks
♦ Resins
♦ Perfumes and cosmetics
♦ Cleaning products
♦ Animal nutrition
♦ Building materials
♦ Glaze

R&D simulator
Using the Chemeter R&D simulator, prototypes of formulas can be generated to check their properties in advance. In this way you save time on test periods and employees can do other things.
The Chemeter R&D simulator is based on prediction models that are currently actively used in the development of chemical technology. Under the supervision of the DIQMAG research group – affiliated with the University of Salamanca – the theoretical results of the simulator were verified with experimental results. In this way Chemeter is also a valuable instrument preventing unnecessary loss of time in the laboratory.

SIAM® DATABASE
The Chemeter Substances Library is constantly updated and verified by experts. That way you are assured that your security documentation is always 100% correct and that you never have to update it manually. Our substance library includes:
♦ Classification of substances according to the regulations of each individual country (Annex VI of Regulation (EC) No 1272/2008 (CLP), File of registration of REACH in Europe, NITE in Japan, etc.).
♦ Toxicological properties (acute toxicity LD50 / LC50).
♦ Ecotoxicological properties (LC50 / EC50, BCF, Biodegradability, et cetera).
♦ Exposure limit values for more than 50 countries.
♦ National inventories (TSCA, Proposition 65 in the US…).

TRANSPORT DOCUMENTS
With Chemeter it is possible to automatically classify the goods data (ADR / RID, IMDG and IATA) and generate consignment notes according to the ADR. This makes manual data entry a thing of the past.
The transport of dangerous goods is regulated by the ADR agreement. Under this agreement, the dangerous goods consignor is required to supply a corresponding consignment note with the dangerous goods, delivered to the person responsible for transportation. The transport document contains information about the sender, carrier, recipient and specific information about the goods.

LATEST TECHNOLOGIES
Chemeter operates on the basis of a stable and technologically advanced platform. This ensures optimal, fast, robust, flexible and fully integrated operation with computer systems.
♦ Integration with your company's ERP.
♦ Automatic data import from external sources.
♦ Latest Microsoft development technologies: Net and SQL Server.
♦ Centralized and uniform data in a database server that allows simultaneous users of multiple workstations and ensures permanently updated information.
♦ Information is easily accessible and in real time.
♦ Attractive and customizable design, including the look of Office.
♦ Easy installation and configuration.
Avoid legal sanctions!
Comply with all international laws with a minimal effort!

The correct preparation of an SDS is now an absolute necessity internationally. It is therefore important to comply adequately and quickly with the applicable legislation and to avoid unnecessary sanctions. With Chemeter the legal side for your MSDS is optimally organized. Fast, effective and reliable!
Chemeter
Discover the ease of versatility.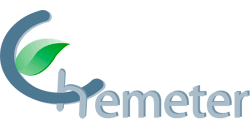 Easily creating and printing labels in your own house style; drafting toxicological profiles, transport and other documents. That is the convenience of Chemeter.
Time savings!
Accelerate your exports with Chemeter

Do not waste your time, brainpower and energy on preparing SDSs. Chemeter does that for you, fully automated: fast, accurately and reliably. You no longer have to worry about it and you can focus 100% on your business.
Academically tested and highly rated
By a research group of specialists and academics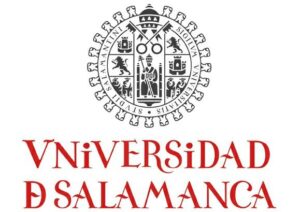 Chemeter's output regarding the safety indication of mixtures has been tested extensively, resulting in maximum findings. It is not without reason that Chemeter belongs to one of the most widely implemented software applications in the world!
Siam Northwest Europe is the official representative of the parent company in Spain for Belgium (

Flanders

and

Wallonia

),

German

y

and the

Netherlands

. Click on the names of the countries and parts of the country to read the information in the languages used there.