Researcher Elwin Alberda of Polytex on Chemeter:
"I hardly used the excellent support!"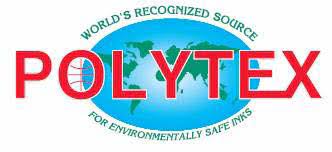 Researcher Elwin Alberda of Polytex on Chemeter: 'I hardly used the excellent support!' – Polytex Enviromental Inks is a global leader in innovative research and development of specialty waterborne and UV/EB inks, coatings and digital primers for a wide range of products. Polytex supplies manufacturers of wall coverings (wallpaper), window fashions, flooring and floor coverings, personal care products – think diapers – and a variety of printed materials.

The company, which was founded in 1943 in the USA, now also has branches in Asia and Europe. Polytex Europe is based in the Netherlands, in Helmond to be precise. Here, around forty employees are busy every day developing, producing and supplying inks to companies in Europe, Turkey and China. Serving this wide variety of markets also means that the company is able to differentiate in terms of quality. This enables Polytex to ensure the right balance between price and quality for each type of market.
For the production of the legally required safety data sheets, Polytex works with Chemeter from Siam. In conversation with the MSDS responsible Research & Development employee Elwin Alberda.
A challenge
'I followed the laboratory courses in Boxmeer and Oss and after graduating in 2014 I started here at Polytex at R&D as a researcher for the inks we make. I research the possibilities of the inks in response to questions from customers. Great to do, I think. Especially when things get difficult and I have to step up and push things beyond the limits to get to the desired result.'
Text continues below the photo

How we ended up at Chemeter
Over a year and a half ago the director asked me if I would like to take on the production of the MSDS sheets. I thought that would be a great new challenge and I like variety in my daily work. The program I came to work with was disappointing. It was very user unfriendly, with many pop-up screens. The raw materials and finished products were listed indiscriminately. That was not pleasant, but I did not want to start whining right away. So I carried on working with it until I understood that I also had to teach other people how to work with the program. Then I indicated that I found the program much too cumbersome and complicated and that I would like to look for something else. My boss thought it was OK and, through him, we ended up with Chemeter from Siam.
Excellent support
'After Paul's demo, we were all excited. My boss said, "if this works so much easier than the old program, then we'll just do this and purchase an unlimited number of users with it." Thus happened and then the installation went quite smoothly. Except that our server balked. So now I have Chemeter locally on my computer until we have a new server installed. I also experience the support from Paul here in the Netherlands and from the department in Spain as excellent. If I ask "Spain" support questions, I get an answer within 24 hours. Incidentally, I hardly ever use that and find out most of it myself. In my opinion, the best way to get to know software is to figure it out yourself. Not if it is completely "chewed out". That's no problem at all with this software since most of it is self-explanatory.

Text continues below the photo
Meets expectations
'I can't say anything else but that Chemeter fully meets the expectations that were raised during the demo. It has a super user-friendly interface and it is clearly organized into the different categories of raw materials, intermediates and final products. I currently have 100 final products in Chemeter, 450 raw materials and some intermediates. This afternoon I'm going to train the first colleague. The intention is that in the future the other researchers will put their own recipes in there and that I will keep the overview. So today is the first one and I expect him to be able to print out his first safety data sheets by the end of the day. That would have been different with the old program, I'm afraid. One of Chemeter's major advantages is that it calculates the hazardous goods itself. With the old program you had to calculate and enter that manually.'
'Chemeter has a super user-friendly interface and is clearly divided into various categories.'
The online demo option
Due to the coronavirus, it is extremely problematic – if not impossible – to demonstrate our software on site. Therefore, we would like to point out that we can also give you a full online demonstration via Skype, Whereby or similar technique. The content of those online demos is equal to that for a personal visit. Thus, with regard to your safety data sheets, you will be completely ready for the challenges that await you after the corona crisis.