Siam India & UK is the official representative of the parent company in Spain for India and the United Kingdom.
The benefits of Siam MSDS software
How does Siam MSDS software work?

Watch our video to see how simple and efficient Chemeter works.
About Chemeter producer Siam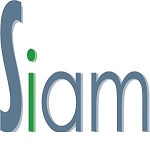 Siam Chemeter MSDS software for safety data sheets has more than 1000 satisfied customers in more than 50 different countries, all over the world!

The benefits of Siam MSDS software
Saving time with Siam MSDS software
Drawing up material safety data sheets (MSDS) manually always takes more time, brainpower and energy than desired. After all it depends on the country where your products go and the always variable legislation on site, even if it concerns the same products, sent to the same country. This results in a lot of complicated searching and research, before you you sre certain which information should be put on the accompanying safety data sheet. With Chemeter MSDS software, this intensive search belongs to the past, because this software automatically compiles the safety data sheet.
Everything under control with Siam MSDS software
No more searching for the right information, no more complicated calculations which can turn out seriously incorrect. Never again that desperate question:"Where did you put that safety data sheet of a particular shipment?", when it is requested again. With Siam MSDS software (Chemeter and SdSArea) you have all the information and documentation well organized in one place, so that you can find the required information quickly and easily at any time. A matter of "always everything under control".
No more legal concerns about your safety data sheets
With manually compiled safety data sheets, you are never 100% sure that you have done everything correctly. And since you – as a supplier – are legally responsible for the products you offer, this might result in nagging uncertainty. The more so because the consequences of an error in the compilation of your safety data sheet can be huge. With Chemeter MSDS software you have 100% legal certainty that your safety data sheets provide the correct information for the products you put on the market.
Training and support with Siam MSDS software
In order to make optimal use of the Siam software for SDS, it must be used in the most effective manner. That is why Chemeter and SdSArea offer an extensive training program and good help desk support.
User friendly
To make working with Chemeter and SdSArea material safety data sheets software as efficient, effective and enjoyable as possible, this software is intuitive to use. The steps you need to follow to compile a safety data sheet make perfect sense intuitively. This makes the learning curve to work with this software exceptionally short, for example. Before you realize, you are completely familiar with using Chemeter and/or SdSArea.
Siam MSDS software is competitively priced
Siam software is technologically "top of the bill" and easy to use on a daily basis. But especially the pricing will surprise you very pleasantly. This makes this MSDS software ideally suited for small and medium-sized chemical enterprises. Contact us without any obligation and together we will calculate how quickly and easily this software will pay back itself!
Yes, I would like a free demo of Siam software without further obligations
Background MSDS software
As a producer, importer, distributor or mixer of hazardous substances, you are legally obliged to provide a safety data sheet (MSDS, SDS, Material Safety Datasheet) when supplying your products. The preparation of such a MSDS can be done manually, but that is time consuming and complicated. In addition, there is a high risk of errors and inaccuracies. With MSDS software you save a lot of time, energy and errors.
Time consuming and complicated
Why is it so time-consuming and complicated to prepare a Material Safety Data Sheet? Take the case when you supply dangerous goods to a large number of companies in many different countries. Then your MSDS must not only comply with the legal regulations of those countries. You must also provide the Material Safety Data Sheets in the relevant languages. Also keep in mind that both legislation and product composition change frequently. Then it makes sense that your company spends a lot of time and financial resources with manually compiling MSDS documents.
Not a daily routine
Opposite. Suppose you have a limited number of customers only your own county. Then your safety data sheet must still be 100% correct for every shipment and 100% compliant with the legal requirements. Most likely, drawing up a safety data sheet will cost you extra effort and time in this case. Precisely because it is not a daily routine. In both cases, MSDS software can be a solution.
Two possibilities
Choosing software for safety data sheets is a choice for speed, security (no mistakes!) And convenience. Two possibilities:
the company purchases the software itself
the company has the MSDS documents drawn up by an external specialist
Multiple buyers in multiple countries
Purchasing MSDS software for safety data sheets is particularly pricey due to the licence. But that is one-off. The annual subscription costs for maintenance are not insurmountable for most providers. Nevertheless, opting for a software solution – instead of doing it manually – is especially suitable for companies with multiple (and varying) customers in several countries that employ one or more specialists who are involved daily in drawing up safety data sheets. Incidentally, purchasing this software does not mean that these people are no longer needed. Safety sheet software also requires people who understand the classification of hazardous substances.
Limited number of customers in a limited number of countries
The purchase of MSDS software is less relevant for companies with a limited number of regular customers in a limited number of countries. In this case, the cost of purchasing the software with the associated annual subscription exceeds the return that can be obtained from it. It is best for these companies to outsource the production of their safety sheets per order to external specialists.