European Coatings Show 2023:
Face to Face in Nürnberg!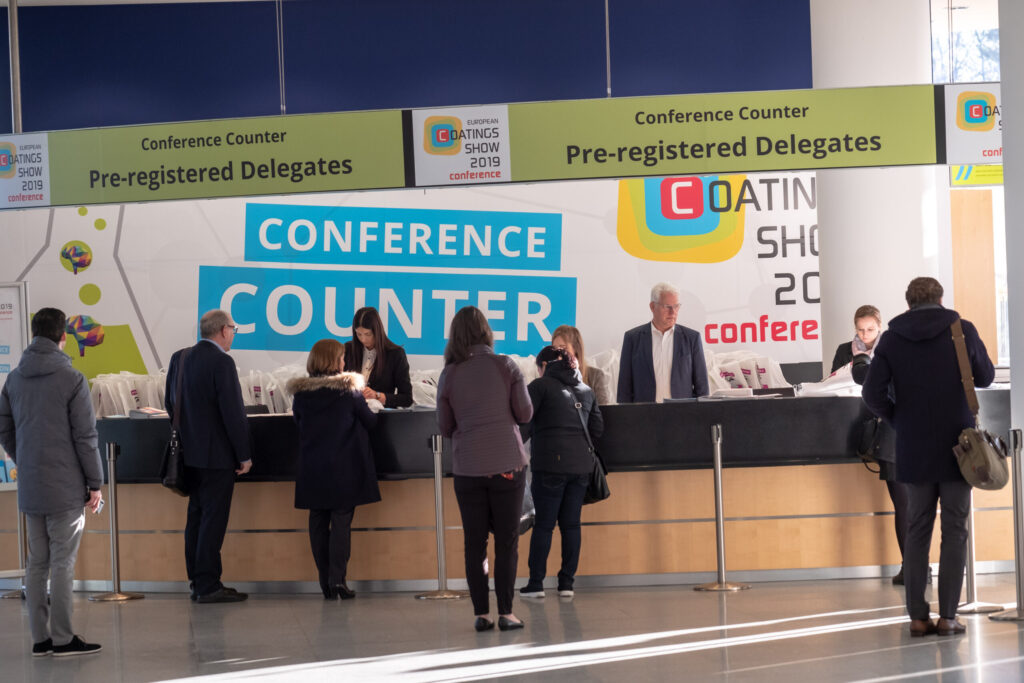 European Coatings Show 2023: Face to Face in Nürnberg! – After a long period of uncertainty, the prospects are now good for another edition of the Europea Coatings Show (ECS), which will be held as a face-to-face event in Nuremberg from March 28-30, 2023. The Coronavirus has had a deep impact on the whole world and on-site trade shows have not been possible for a long time. Now the prospects are good for a new edition of the European Coatings Show (ECS) – on the Nürnberg Messe site, with real exhibition halls and real booths.
Comprehensive in the global coatings industry
The leading event for the global coatings industry will take place from March 28-30, 2023. As usual, ECS in Nuremberg, Germany, will showcase trends and technologies covering all aspects of manufacturing paints, coatings, sealants, construction chemicals, etc. Adhesives.
Show and Conference
The show and conference has since become the largest and most important event in the world for the coatings industry. In 2019, during the last attendance edition, the show set new records with 1,156 exhibitors. Paint raw materials, ink raw materials, adhesive raw materials, construction chemical intermediates, laboratory and production equipment, test and measurement, application, environmental and occupational safety and services will be discussed and exhibited.
More than 140 speakers at the conference
At the ECS conference, more than 140 speakers will present their latest insights for the coatings industry in twenty-four focused sessions. "We are very pleased that ECS is finally back after such a long break," said Kristina Wilger, Director of Event Management at Vincentz Network, co-host of the show. Alexander Mattausch, Managing Director Trade Fairs at NürnbergMesse, added: "I think we have all learned what works online and what doesn't: personal exchange, efficient information gathering, discussion of topics and so on. This is all happening at ECS 2023!'
Siam Safety Data Sheet Software will be present at the European Coating Show 2023!

Source: EC Show Preview
Also Read: ECHA identifies certain brominated flame retardants as candidates for restriction
Reservation
This information has been compiled with the greatest possible care, in some cases from different information sources. (Interpretation) errors are not excluded. No legal obligation can therefore be derived from this text. Everyone dealing with this subject has the responsibility to delve into the matter!