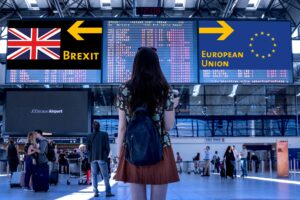 UK chemical industry very concerned about tadditional costs Brexit
The UK chemical industry is very concerned about the additional costs that Brexit will bring. Since 2007, European chemical companies have been carefully building an extensive substance database at the European Chemicals Agency (ECHA) in Helsinki, in which all substances used in the EU are registered. There are fears that some chemicals that are still available today will soon be disappearing from the UK. This is damaging the competitiveness of the UK economy.
Agreement between London and Brussels is essential
Due to Brexit on January 1, 2021, the UK will be excluded from the so-called REACH program, and the British will set up their own library. For this, however, it is important that London and Brussels agree on the data exchange, as otherwise the British companies would have to acquire expensive access rights to the European database. Such tariffs cost hundreds of thousands of euros for some chemicals.
Costs over 1 billion euros
The UK chemical sector fears the cost of this will exceed 1 billion euros. "The industry is very concerned about REACH in the UK," said Neil Hollis of BASF's UK arm. "This has no advantage, doesn't make chemicals safer. The competitiveness of UK industry is weakened. We also fear that some of the substances still available today will disappear from the UK market due to high costs. In the long run, this will affect UK productivity, competitiveness and investment."
Reservation
This information has been compiled with the greatest possible care, in some cases from different information sources. (Interpretation) errors are not excluded. No legal obligation can therefore be derived from this text. Everyone dealing with this subject has the responsibility to delve into the matter!