Total PFAS ban cripples clean technology!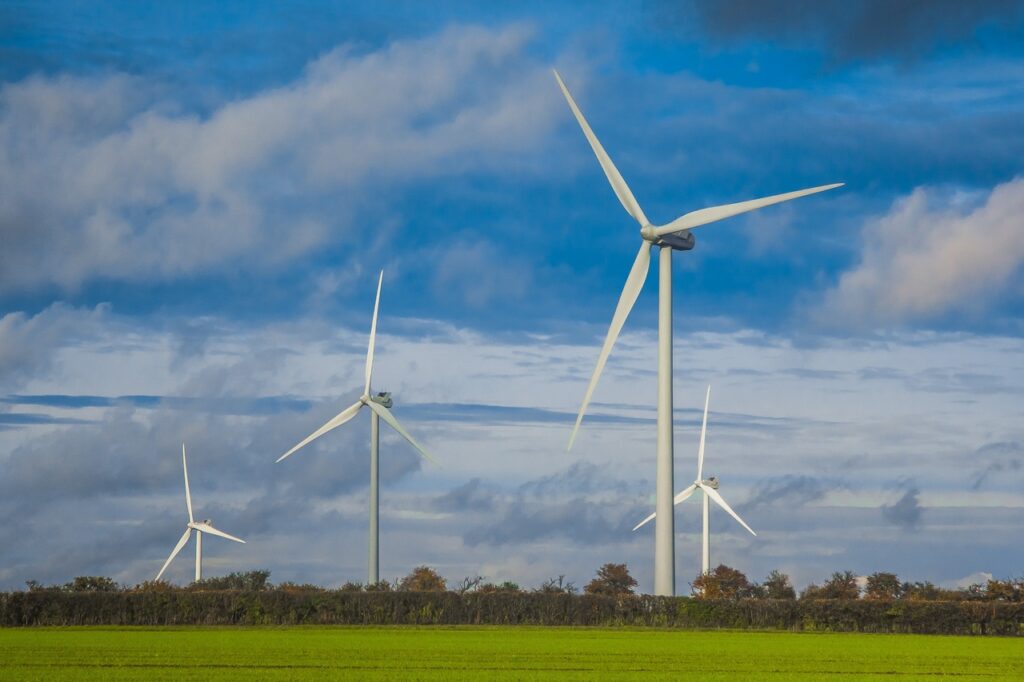 Total PFAS ban cripples clean technology! – Opinion! A blanket ban on all types of PFAS (per- and polyfluoroalkyl substances) – or "eternal chemicals" – is currently being considered by the European Chemicals Agency (ECHA). PFAS are used in cleaning products, non-stick cookware, personal care products and more. A ban, therefore, will save lives and create sustainable practices. But according to Daniel Fraile of Hydrogen Europe, the PFAS subgroups of fluoropolymers and perfluoropolyethers are used in clean engineering materials needed for wind turbines, batteries, semiconductors, electric vehicles, heat pumps and hydrogen technologies. And there is no viable commercial alternative. In addition, they are not "bioavailable," "bioaccumulative," or water soluble, and are considered polymers of low concern under OECD criteria. ECHA should make a distinction and not include these subgroups in the ban, Fraile says. That way, the billions already invested in their use won't be lost, and further deployment of essential clean energy solutions can stay on track.
The harmful side of "eternal chemicals"
In January 2023, five countries (Denmark, Germany, Norway, Sweden and the Netherlands) submitted a proposal under the EU's REACH framework (EU/EEA chemicals framework) with the goal of banning all types of PFAS. The PFAS group includes more than 10,000 substances nicknamed "eternal chemicals" because of their resistance to water, heat and time. They do not decompose easily, if at all, and residues have been found in humans and wildlife. Studies have shown them to be associated with health problems in both.
Lead and asbestos
Like lead and asbestos before it, strict regulation of PFAS is objectively a good thing, especially when there are safer, cleaner, more sustainable substitutes. PFAS are used in cleaning products, non-stick cookware, personal care products and more. It is certainly right that they be removed from the consumer products we come in close contact with every day.
The fluoropolymers and perfluoropolyethers subgroup
At this point, it is important to mention that not all PFAS are the same. The PFAS group also includes the subgroup fluoropolymers and perfluoropolyethers. These do not pose significant toxicity problems, do not degrade to other PFASs, and are not "bioavailable," "bioaccumulative," or water soluble. Therefore, they are considered polymers of low concern according to OECD criteria.
Use in regular cleantech applications
Fluoropolymers in particular are used in a wide range of clean technology applications. Wind turbines, batteries, semiconductors, electric vehicles, heat pumps, and hydrogen technologies such as fuel cells and electrolyzers. They all use these specific PFASs at some point in their value chain. Among other things, the resilience and thermal and electrical conductivity properties of fluoropolymers make them a critical component of these technologies. Importantly, no viable commercial alternative is available and none is in sight.
A total ban undermines climate ambitions!
This is the core of the problem: A blanket PFAS restriction seriously undermines the EU's climate ambitions. Without these clean technologies and without fluoropolymers, we cannot achieve our emission reduction targets. On the economic side, the hundreds of billions of euros invested over the last twenty years in decarbonizing our societies through renewables, electric vehicles, and green hydrogen would be wasted if clean technology companies went bankrupt or sold out. Pack up and move to other markets . Climate ambitions – whatever they may be – are falling dramatically short of expectations.
A scientific approach to prohibition
The dossier is currently being evaluated by ECHA and there is still plenty of time before it moves from its office to that of the European Commission. The unprecedented size and scope of the file makes this an enormous undertaking, and one that will rightly be slow and carefully reviewed. Ultimately, however, this will be decided by the European legislature, and it is important that the restriction be approached responsibly and rationally. In a recent joint statement, some of Europe's largest clean technology associations – Hydrogen Europe, Wind Europe, EGEC, ACEA, Recharge and others – called for "a science-based, differentiated approach to the different types of PFAS, based on their nature." , their impact on the environment, and the availability of alternatives."
The future of the energy transition is at risk
Both the European public and policymakers need to be made aware of the nuances of PFAS restriction to avoid, as the English say, "cutting off our nose to save face." The future of the energy transition is at stake.
Scource: energypost.eu
Also Read: No agreement in the EU on the use of glyphosphate!

Reservation
This information has been compiled with the greatest possible care, in some cases from different information sources. (Interpretation) errors are not excluded. No legal obligation can therefore be derived from this text. Everyone dealing with this subject has the responsibility to delve into the matter!