No agreement in the EU on the use of glyphosphate!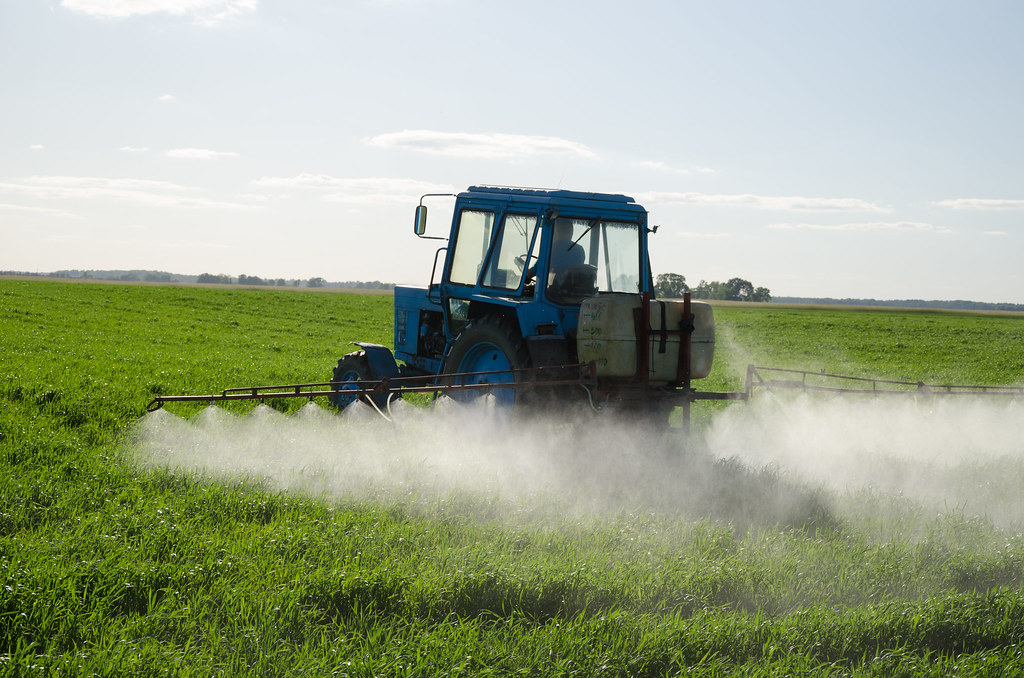 EU member states have failed to reach agreement on the European Commission's proposed 10-year extension of the use of glyphosate, a controversial chemical used in herbicides. Several member states, including the Netherlands and France, abstained in the Standing Committee on Plants, Animals, Food and Feed (PAFF) on Friday after two days of technical discussions in Brussels. Austria, Luxembourg and Croatia voted against the proposed extension.
With no qualified majority for or against, an appeals committee will now reconsider the Commission's text. A second vote will take place in the first half of November. A European Commission spokesman confirmed Friday that "dialogue" could still take place among member states to reach a compromise. Many "capitals" have expressed concerns about the impact of the powerful herbicide on biodiversity and human health. If a qualified majority is not reached in November, the Commission will make a final decision on the extension.
EU executive recommendation
In September, an EU executive recommended extending the approval of glyphosate's use on the EU market for another 10 years beyond its expiration date on Dec. 15 of this year. The recommendation came after the Food Safety Agency (EFSA) found "no critical areas of concern" in July. Research. EU officials acknowledged, however, that the EFSA analysis contained data gaps and did not draw conclusions on certain aspects, including consumer foods.
Carcinogenic
Glyphosate has been causing controversy since the World Health Organization's cancer agency concluded in 2015 that it is probably carcinogenic to humans. To convince member states, the European Commission had sought to introduce "risk mitigation measures," such as 10-meter buffer strips around sprayed areas and a recommendation to use certain nozzles to reduce "spray drift."
Response Pesticide Action Network (PAN)
NGO Pesticide Action Network (PAN) Europe had sharply criticized the Commission's proposed extension and welcomed the member states' decision to delay. "We believe that this proposal (the Commission's proposal) does not take into account all the scientific evidence we have that glyphosate is harmful to human health and the environment." "Under EU legislation, the drug must therefore be banned," said Angeliki Lysimacho, head of science and policy at PAN Europe. "The fight is not over, but there is a deadline," Lysimachou said. "The Commission and Europe are committed to reducing reliance on pesticides and using alternative methods, such as more nature-based and environmentally friendly solutions." "A ten-year extension of the glyphosate deadline is really worrying."
The positions of the various countries
Austria and Luxembourg had previously announced their opposition to the extension. Luxembourg is the only EU country that has temporarily banned the substance in the past. Dutch Agriculture Minister Piet Adema had confirmed that the Netherlands would abstain, saying that its "differentiated position" would not be justified by a vote for or against the proposal. In September, Germany's agriculture minister warned of the dangers to biodiversity posed by glyphosate and stressed the need for a coordinated phase-out at the European level. Italy voted Friday for a 10-year extension, but under certain conditions, including a ban on glyphosate use in harvesting, diplomatic sources said.
Scource: euronews
Also Read: ECHA to develop restriction proposal for chromium(VI) substances

Reservation
This information has been compiled with the greatest possible care, in some cases from different information sources. (Interpretation) errors are not excluded. No legal obligation can therefore be derived from this text. Everyone dealing with this subject has the responsibility to delve into the matter!