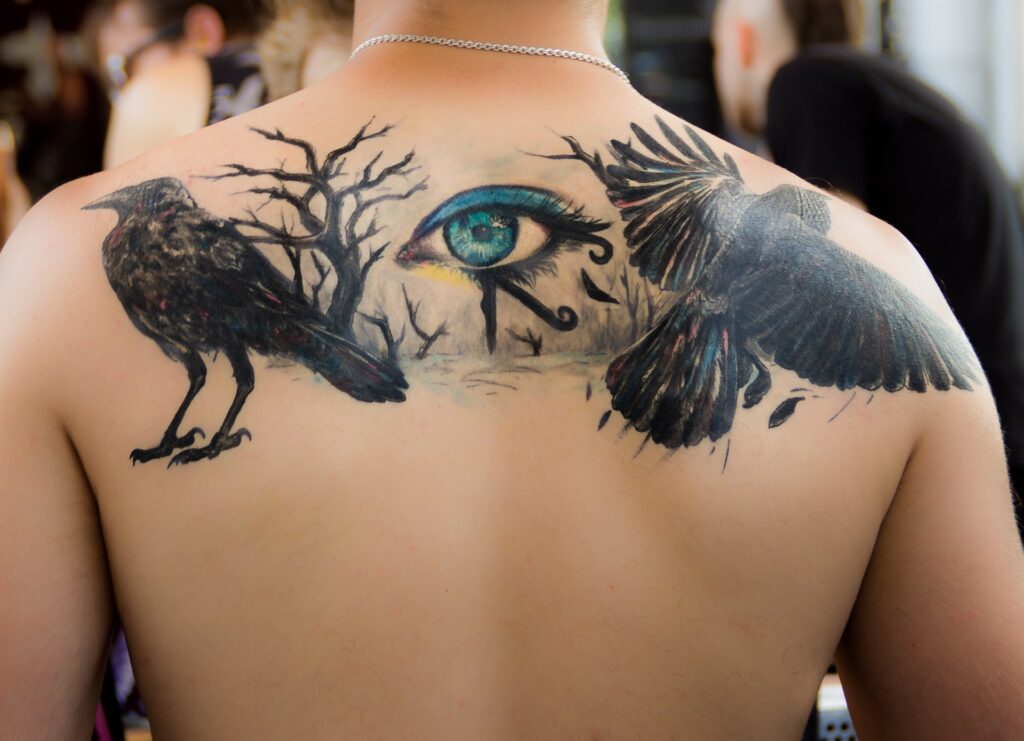 EU regulations ban tattoo ink from January – The needle buzzes, the pain is irritating and at the end a dazzlingly colorful bird radiates from the freshly tattooed skin. Tattoos and the people who wear them are no longer uncommon. Whether simple symbols or slogans in the classic black-grey style, ie only in black, or colorful motifs that dance up and down the color palette. However, from January it can become quite drab in many tattoo studios.
The regulation of the European Chemicals Agency (ECHA) of the European Union of December 14, 2020 stipulates that various tattoo inks should be banned from January 5, 2022. The reason: Some of the ingredients in the inks and chemicals used in tattooing can be harmful to health.
Restrictions on preservatives and binding agents
According to this guideline, some essential components such as certain preservatives or binding agents may only be present in the paints to a very limited extent. However, the limit values ​​are so low that the substances are almost completely eliminated. This affects almost all tattoo colors apart from a few black and white shades.
Little time for developing new colors
Several tattoo ink manufacturers have already announced that they are working on REACH compliant inks. But that's not particularly easy: the regulation was adopted in December 2020 and will come into force in January 2022. The developers barely had more than a year to test new colors.
Feelfarbig
The website of the tattoo magazine 'Feelfarbig' states: 'As the newly formulated colors have been out of use for decades, it is difficult at this point to guarantee the usual quality and durability.'
Criticism from the tattoo scene
Moreover, they want to defend themselves against the EU decisions. The scene criticizes the fact that the limits have been set, although there is a lack of scientific data. 'It's not even known how much of the tattoo ink used ends up staying in the body and potentially causing damage over a long period of time, the magazine's website says.
Effects on consumers still completely unclear
Does the regulation also affect consumers? Timo Leßmöllmann of 'Feelfarbig' says: 'Unfortunately there is no answer to that, because the possibility of tattooing from January depends entirely on the artist, the motif colors and the further progress of the petition "Save the pigments".'
Effect on the market
Ultimately, every tattoo artist is faced with the question of how to handle the situation. Those who only use the classic black tattoo color will have fewer problems than people who mainly do colorful tattoos.
Petition 'Safe the pigments'
The petition 'Save the Pigments' has been submitted to the European Parliament calling for the obtaining of the color pigments Blue 15:3 and Green 7. They are used in most tattoo inks and are also subject to the REACH Regulation. However, the ban on the two pigments is not expected to take effect until January 4, 2023.
Photo: Darkmoon_Art via Pixabay
Source: Kölner Stadt Anzeiger
Also read: ECHA steps on the brakes