New EU database for pollutants from 2021: Impulses for recycling management – 'From January 5, 2021, information about products containing substances of very high concern that are placed on the EU market must be reported to the European Chemicals Agency,' said environmental expert Axel Dick and occupational safety expert Eckehard Bauer. Both are from the Austrian Quality Austria. Waste treatment companies have access to this data so that these substances are not inadvertently recycled and processed into new products. Consumers can also get information there. The experts explain what lies ahead for manufacturers and consumers and how this will boost the circular economy.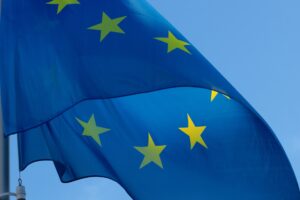 The European Chemicals Agency (ECHA) has drawn up a long list of substances of very high concern. "All products offered in the EU that contain a concentration of more than 0.1% by mass of these substances are required to be registered in ECHA's SCIP database from 5 January 2021," said Eckehard Bauer. The database is accessible via this webadress. An example of many of these substances is the plasticizer diisobutyl phthalate, which can be found in dispersion adhesives, among others. If cartons that are recycled into food packaging are glued to them, the substance can potentially transfer to the food and be harmful to health. The SCIP database provides a good and fast overview of Substances of Very High Concern (SVHC), especially for specialists such as safety experts preparing the risk assessments (workplace evaluations).
Consumers, SCIP and purchasing behavior
Many actors are required to report: all manufacturers, assembly companies, importers, dealers and other companies in the supply chain based in the EU. This does not apply to retailers who supply directly to consumers. Data collection serves a number of purposes. The higher degree of transparency helps consumers make purchasing decisions, stimulates the industry to replace these substances with harmless alternatives and thus also contributes to a better circular economy. On the one hand because this data is also available to waste recycling companies. On the other hand, so that these substances are ideally avoided during product development and therefore do not even enter the cycle. "The circular economy is one of the EU's most important projects. That is why companies now have to work circularly and take more account of environmental and safety aspects ", advises Axel Dick, Business Developer Environment and Energy, CSR at Quality Austria. Circular economy starts with product design. According to the expert's advice, the following points can have positive effects.
10 tips on the way to circularity for companies:
Product development: companies should take into account substances of very high concern such as B. Avoid carcinogenic or mutagenic substances during product development and replace these with other substances. Products must be modular, easy to repair and easy to disassemble.
Supply chain: More detailed information about suppliers or purchased semi-finished products should be obtained in the course of the purchasing process.
Longevity: The goods produced must be more durable.
Service: Manufacturers are increasingly required to provide maintenance and repairs and facilitate the exchange of individual parts through modular product designs.
Customer loyalty: if a product is completely unusable, taking it back, etc. Brand loyalty can be promoted, for example, by issuing discount coupons.
Quality: The secondary raw materials must be of high quality so that they can be used time and again in the interest of the circular economy.
Transport routes: Purchasing from local suppliers ensures short transport routes and protects the environment.
Occupational safety: Products must not only be safe during manufacture and use, they must also not release harmful substances when recycled and endanger workers or, consequently, the environment.
Management systems: The implementation of environmental and energy management systems and occupational safety and health protection provides a lot of data that enables fact-based decisions.
Certification: With the Cradle to Cradle certificate, the recyclability and environmental friendliness of products can be transparently demonstrated.
Click here for more information about the SCIP database.
Click here for more information about Cradle to Cradle.
Source: Option News
Also read: Information and assistance with Brexit
Reservation
This information has been compiled with the greatest possible care, in some cases from different information sources. (Interpretation) errors are not excluded. No legal obligation can therefore be derived from this text. Everyone dealing with this subject has the responsibility to delve into the matter!